Because of the high cost,low accuracy and efficiency by manual bagging. At the same time, the health of operators is affected. The traditional manual bagging method has been gradually eliminated.
In order to solve the problem and improve the level of automation, the application of weighing scale has been paid attention.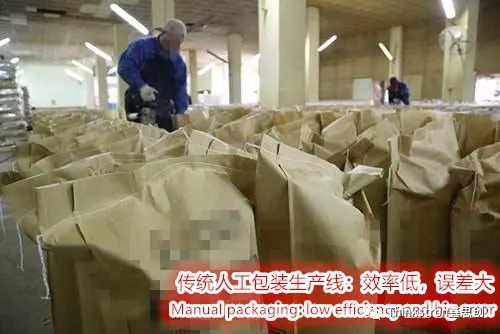 How to choose weighing scale?
Problems in actual production
There are many kinds of products
Frequent refilling is required, and the volume of materials with different density is different,so the height of clamping bag needs to be customized
High quality requirements
Need to ensure accurate bagging weight
Qualified filling speed required
Thinkstron weighing scale,from 5 aspects of optimization, to provide customers a better solution.
Quick release handle, feeding pipe can be pulled up, motor with waterproof cover
Advantage:
Easy installation,washable.
Change material+cleaning time
within 20 minutes.
Automatic control,stepping motor
filling
Advantage:High-speed bagging
capacity,20 bags/min at 25kg/bag.
Single load cell

Advantage:automatic metering
make filling easy,fast,accurate
and safe,Accuracy:±10g
7-Inch Touch Screen
Advantage:User-friendly.Product
changeovers can be handled by
simply making a single menu
selection
Wire drawing material,can be
customized
Reduce material remain.Can handle various type of bulk material.Can
be customized and engineered to
your specifications.
It is designed to operate in a wide range of industries such as food, feed, chemicals and building materials.
Especially suitable for
· Products requiring high-speed filling and accuracy weighing
· Production line with various products which frequently changed
· Enterprises hoping to save production costs